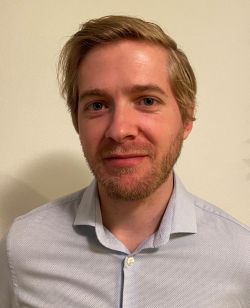 Bilendi has announced the opening of Bilendi Schweiz AG in Switzerland, with its office based in Zurich. Switzerland represents the 10th largest European market for market research, with a 149 million euro turnover in 2019(1), and displays a strong development potential, as a significant part of quantitative surveys are still held offline.
Swiss companies were already addressed from Bilendi's office in Germany; however this new local presence will allow Bilendi to directly propose its services and advanced in-house technology to local players. Its panel, composed of more than 50 000 members, highly qualified with more than 300 profiling criteria such as education, experience, or health, is one of the biggest in Switzerland.
Bilendi is now a member of the SWISS INSIGHTS (Swiss Data Insights Association), the professional association for Market Research in Switzerland.
Matthias D'Adda joins the team as Client Development Director Switzerland
Bilendi also announces the arrival of Matthias D'Adda, who will support this expansion as Client Development Director and will be based in the Seefeld area in Zurich. Matthias previously worked in companies providing digital services and technologies within the market research industry, such as Europanel and GfK. He is now in charge of developing Bilendi's presence in Switzerland.
Marc Bidou, founder and CEO of Bilendi says: « Opening this new office illustrates our desire to always be close to our clients and provide them with the best service in tune with their business needs. This enables us to provide local service which fully addresses the Swiss market. »
Andreas Knappstein, Director of Bilendi GmbH adds: « We have been serving clients in Switzerland for 15 years. This client base has grown steadily since then. It was time to meet this development and take the next step. We are pleased to welcome Matthias as our first representative for Bilendi Schweiz AG in our DACH team. »
Bilendi enters the Swiss market and creates a new subsidiary based in Zurich