Norstat, a leading provider of data collection services in Europe, announced that Knut Aasrud joined the company in January 2015 as CEO. Knut Aasrud joins with an extensive background from the leading brands in the IT industry.
Norstat is leading the transition from data collection to integrated data services in Europe and allows its clients to survey consumers across 19 European countries across all common methods of data collection. Now the company accelerates its move into more technology driven collection methods.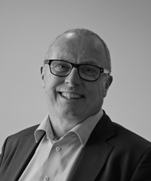 "I am delighted to take up my new role as CEO of Norstat and excited about the possibilities that lie ahead," Aasrud says. "The company has a strong operational foundation for the daily business, and a clear path for our future growth. We are now continually leading a conversation with more than 650,000 consumers all across Europe and, additionally, released several innovative approaches during the last years." In 2014, Norstat has launched a mobile app for its panellists and made significant progress in implementing various behavioural tracking opportunities with its online panels.
Aasrud brings several years of leadership and general management experience, including four years as the managing director of SAP in Norway and Sweden and eight years of leadership positions at Microsoft, both in Norway and at the EMEA level.
Aasrud will be based at Norstat headquarters in Oslo, Norway.
NORSTAT Announce new CEO Knut Aasrud