Current posts
International Program in Survey and Data Science (IPSDS) opens applications for the 3rd cohort of students
30.10.2017 | Office DGOF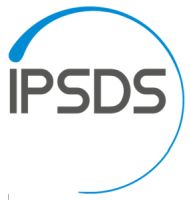 The application deadline is January 22
Participation in the program until February 2019 is tuition-free.
While most data science programs focus their curricula on the areas of computer science and statistics, IPSDS takes it a step further. The program's curriculum adds to these key areas expertise in data collection and data quality. The international program is designed to educate data experts to draw insights from both designed data (collected via surveys) and organic data (aka "found data" or "big data"). "Combining survey and big data is becoming a regular practice in leading organizations as well as research. IPSDS equips students with the necessary tools to face the challenges of working with both survey and big data," explains Prof. Dr. Frauke Kreuter, Program Chair and Professor for Statistics and Methodology.
IPSDS equips participants with the knowledge and skills necessary for collecting, managing and analyzing data from different sources. Students can choose from a wide range of courses from five different modules and tailor the curriculum to their own professional needs. IPSDS courses are administered online and are offered in English. The classes are small and are taught by faculty of the partner universities and leading industry experts. In addition to asynchronous components, the program features live (online) classes that encourage discussions to deepen understanding of the course topics.
The program is designed to lead to a Master's degree and is currently being developed at the University of Mannheim together with the Joint Program in Survey Methodology at the University of Maryland, USA. IPSDS international cooperation partners include established institutions and experts in industry and science. The program is currently funded by a grant from the German Federal Ministry of Education and Research as part of the initiative "Aufstieg durch Bildung: offene Hochschulen." Due to the provided funding, participation in the program until February 2019 will be tuition-free.
Information about the admission criteria, deadlines and online information sessions is available at https://survey-data-science.net/program/admission.
Bilendi Names Daniel Cunill Romero as UK Panels Director
16.02.2017 | Bilendi
Bilendi, one of the largest European providers of sampling solutions to the market research industry, announced today that it has named Daniel Cunill Romero as UK Panels Director. Daniel is responsible for leading the UK Panels Team, as well as developing and strengthening the local and European offering to its clients. Finally Daniel has been charged with leading the development of Bilendi's mobile offering across the group.
Daniel brings into the business 10 years of experience in business development, innovation and team management. His career started at software solution/panel provider Cint where he was responsible for opening the Barcelona office in 2008 and leading the sales team in its operations in Southern Europe and Latin America. Later Daniel joined Lumi to head the European Sales and Operation teams.
Daniel joins Bilendi from Ipsos Interactive Services where he acted as the Head of Mobile in EMEA and led the Ipsos Mobile strategy in the Europe, Africa and Middle East.
Daniel will join Bilendi as Director of the UK panel business managing the sales and operations teams. He will be charged with securing and building on the growth that the UK business has experienced in recent years under former UK Panel Director Helen Ryan. Daniel will also support the company strategy for Mobile, a key area for Bilendi and undoubtedly for the Market Research industry as a whole.
Daniel says of his new position: "I am extremely excited to join Bilendi at this point of great expansion. The company is rapidly growing in Europe, opening new offices in key markets and developing advanced software solutions rarely seen in the Market Research industry. I am thrilled to join and lead the sales and operations teams in the UK who have achieved a fantastic growth in both 2015 and 2016. I am also looking forward to working with teams from other territories, supporting the Mobile innovation of the company."
Data Expert – Profession of the Future
22.10.2015 | Office DGOF
The University of Mannheim will train survey and big data experts in the "International Program in Survey and Data Science" starting in Spring 2016
In our digital age, we are amassing large amounts of data, generated not only by surveys but also as a by-product of everyday life activities such as online shopping, use of social networks, or even remotely controlling a washing machine via a smartphone. Advanced techniques for analyzing these data allow us to gain insights more quickly, uncover previously unknown relationships, and foster innovation. While exciting, these new types of data come with challenges that require multidisciplinary training in their collection, integration, analysis, and presentation. The "International Program in Survey and Data Science" at the University of Mannheim aims to equip data experts with the right tools to successfully work in this new environment.
"We developed an educational program that prepares participants to face the challenges of working with survey and big data," explains Frauke Kreuter, Program Chair and Professor for Statistics and Methodology. The modular program permits students to shape the curriculum according to their personal and professional needs. A flexible, web-based learning environment allows students to take courses from anywhere in the world. Real-time online sessions with world-class faculty from leading universities and organizations allow students to learn from experts with academic and practical experience. Employees from market and social research organizations, statistical agencies, and other public and private organizations that work with survey data will all benefit from this educational program.
The first courses in the "International Program in Survey and Data Science" will be offered in Spring 2016. The program is designed to lead to a Master's degree, following the pilot phase, with courses offered through a cooperation between the University of Mannheim in Germany and the Joint Program in Survey Methodology at the University of Maryland, USA. Additional faculty is located at GESIS – Leibniz Institute for the Social Sciences, the Institute for Employment Research (IAB) in Nurnberg, the German Record Linkage Center, the Department of Statistics of the Ludwig-Maximilians-University Munich, the University of Michigan, and Westat. The program is funded by a grant from the German Federal Ministry of Education and Research as part of the initiative "Aufstieg durch Bildung: offene Hochschulen".
Registration will open in November for prospective students who fulfill the admission requirements. For the first cohort of students, participation in the program will be tuition-free during the funded project period. Additional information about the curriculum and admission criteria can be found at http://survey-data-science.net.
Bilendi acquires the UK access panel activities of Springboard UK
02.03.2015 | Bilendi
Further strengthens Bilendi's UK market position in online panels
Agreement signed with Vision Critical Communications Inc. for Bilendi to acquire the Springboard UK access panel
Bilendi (formerly Maximiles Group) announces a strategic agreement with Vision Critical Communications Inc., the leading customer intelligence platform provider, on Bilendi's acquisition of the Springboard UK access panel.
On 1 March 2015, the Springboard UK access panel will merge with the Maximiles.co.uk programme and the team will join Bilendi's London office. With its enhanced customer portfolio, Bilendi further strengthens its presence in the UK market in online panels.
In the UK and other parts of Europe, Vision Critical will continue to support the access panel needs of existing customers and prospects through Bilendi.
Acquisition in line with Bilendi's strategic plan
This acquisition is in line with Bilendi's strategic development plan, as stated following the group's rebranding in June 2014: responding to the rapid increase in the volume and variety of data, with innovative technology-led development of its existing products and services and further expansion into new and existing markets on a much larger scale.
When combined with the acquisition of Springboard UK, this move further strengthens Bilendi's international presence, enhances its activities in the Services for Market Research sector and expands opportunities available to its clients.
Marc Bidou, CEO of Bilendi says: "The Bilendi strategy in the Services for Market Research sector is to offer its customers the best access panel across Europe as well as the most innovative technology in the marketplace. Furthermore, the integration of the Springboard UK business reflects our ongoing commitment to innovation, growth and expansion."
NORSTAT Announce new CEO Knut Aasrud
09.02.2015 | Norstat

Norstat, a leading provider of data collection services in Europe, announced that Knut Aasrud joined the company in January 2015 as CEO. Knut Aasrud joins with an extensive background from the leading brands in the IT industry.
Norstat is leading the transition from data collection to integrated data services in Europe and allows its clients to survey consumers across 19 European countries across all common methods of data collection. Now the company accelerates its move into more technology driven collection methods.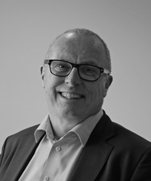 "I am delighted to take up my new role as CEO of Norstat and excited about the possibilities that lie ahead," Aasrud says. "The company has a strong operational foundation for the daily business, and a clear path for our future growth. We are now continually leading a conversation with more than 650,000 consumers all across Europe and, additionally, released several innovative approaches during the last years." In 2014, Norstat has launched a mobile app for its panellists and made significant progress in implementing various behavioural tracking opportunities with its online panels.
Aasrud brings several years of leadership and general management experience, including four years as the managing director of SAP in Norway and Sweden and eight years of leadership positions at Microsoft, both in Norway and at the EMEA level.
Aasrud will be based at Norstat headquarters in Oslo, Norway.
Market Research in the Mobile World (MRMW) Europe
12.06.2014 | Office DGOF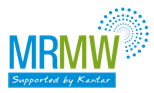 Market Research in the Mobile World (MRMW) Europe is back in Berlin for its 5th Anniversary on September 23-26 2014. MRMW is the only global conference series focused on mobile marketing research and innovative technologies. Do not miss the largest and most important event for the Mobile Research Community!
Benefit from 15% off on regular rates. Use discount code: DGOF15
For more details about this event, visit MRMW. NET or contact Jens Cornelissen at jens@merlien.org
SSI Launches 'B2B inSSItes'
21.01.2014 | SSI
SHELTON, Conn., Jan. 20, 2014 – SSI today announced the launch of a new business sample source for researchers. SSI B2B inSSItesTM sample highlights include:
• Respondents from SSI's millions of proprietary panelists and a growing portfolio of blue-chip partnerships via SSI's award-winning partnership program;
• Precisely segments respondents' demographic, geographic and professional data;
• Is the first business-to-business sample to combine live telephone interviewing with LinkedIn® data and other proprietary procedures for respondent verification;
• Delivers even rarer targets by combining SSI's online and live telephone business sample reach.
"SSI has reinvented the way business people are recruited to give their opinions, and how they are managed, verified and rewarded," said Bob Fawson, SSI chief access, supply and engagement officer. "Top brand loyalty managers have chosen to join our partnership program because we offer their members a new and different membership benefit, and a better survey-taking experience than older models. Partner enthusiasm for SSI's innovative approach has enabled us to build a large, high quality, and robust sample."
One of the clients to have used the new B2B sample on several recent projects is Brian Aden, Manager Market Insights at the management consulting firm L.E.K. Consulting who commented, "We are very pleased to have this new source available when we need business opinions. SSI doesn't overpromise – they give us reliable business respondents, on time and profiled to match our specifications. We're delighted with the results so far."
Several blue-chip brands have already signed up to recruit their members to SSI B2B inSSItes and a number of partnership announcements will be made during 2014. SSI recognizes the need to engage research participants more fully and protect our industry's most valuable asset. This approach aligns perfectly with loyalty managers' mandate to promote and increase member engagement. As a result, SSI has found a very receptive audience among loyalty managers and SSI's program recently won first place for the program judged to have the best revenue potential by senior loyalty managers in the Lions' Den contest at the Ai Mega Loyalty Conference in November 2013.
SSI provides B2B inSSItes respondents with relevant surveys and rewards them with airline miles, Amazon® or iTunes® gift cards, information and other options meaningful to business professionals. SSI's new approach to partnerships enhances member loyalty and survey engagement, which in turn drives higher quality research results.
"The combination of partnerships plus SSI's large, robust proprietary panels creates a diverse business sample, comprised of engaged research participants, providing reliable data," said Fawson.
SSI B2B inSSItes offers precise targeting using only questions designed by methodologists. Members include decision-makers and influencers in areas such as information technology, human resources and advertising; senior executives, small business owners and professionals of all types. Respondents are selectable by company revenue, employee size, geography and vertical market.
When the B2B target population is very rare, or the geography very precisely defined, SSI delivers results via a combination of SSI online panels and SSI CATI live telephone sample and interviewing. SSI CATI is a powerful verification vehicle for respondent information via live telephone interview. Member information is additionally validated against trusted sources like LinkedIn and monitored using SSI's own proprietary quality control techniques.
SSI B2B inSSItes is available in the United States and will expand to major markets in Europe and Asia Pacific in 2014.
SSI is the premier global provider of sampling, data collection and data analytic solutions for survey research, reaching respondents in 86 countries via Internet, telephone, mobile/wireless and mixed-access offerings. Additionally, SSI staff operates from 25 offices in 18 countries, offering CATI, questionnaire design consultation, programming and hosting, online custom reporting and data processing. SSI's 3,300 employees serve more than 3,000 clients worldwide. For additional information, please visit www.surveysampling.com.
Bob Fawson named one of "20 Researchers You Need To Know in 2013"
30.07.2013 | SSI
Survey Magazine recognized Fawson as leader among market research peers.
Bob Fawson, Chief Access and Engagement officer at SSI, the leading provider of sample and data collection solutions for researchers, was named by Market Research Bulletin as one of "20 Researchers You Need To Know in 2013." Fawson was identified in the July issue of MRB's Survey Magazine.
"Bob is an outstanding researcher with a great deal of talent and expertise and it's great to see him be recognized by a leading industry publication," says Chris Fanning, President and CEO of SSI. "SSI's people and their expertise are why so many customers enjoy working with us, and Bob is a great example of the outstanding people SSI has on its team."
R. Jon Leiman, Survey Magazine, editor says: "In today's research environment, technologies and approaches to market research projects are more demanding than ever…and the expertise behind these unique techniques and methods is even more intriguing."
As Chief Access Officer, Fawson is responsible for expanding the company's portfolio of online sampling methods and improving methods for managing online panel inventories. He is well known throughout the industry for his expertise across many topics – from panel recruiting and sample routing to address-based sampling. He is frequently sought out to host webinars and present at conferences, as well as, he was moderator and conference co-chair of the CASRO Online Research Conference for the past three years.
Newly elected DGOF-board
03.04.2013 | Birgit Bujard
On 4 March 2013 the members association of DGOF has elected a new board.
The DGOF board consists of five members and is elected for a term of two years. It's members are: Dr. Otto Hellwig (respondi AG), chairman of the board; Dr. Lars Kaczmirek (GESIS – Leibniz-Institute for Social Sciences), treasurer; Oliver Tabino (Q | Agentur für Forschung GmbH), deputy chairman; Dr. Monika Taddicken (University Hamburg), deputy chairwoman; and Alexandra Wachenfeld (LINK Institut für Markt- und Sozialforschung GmbH), deputy chairwoman.
DGOF and WEBDATANET cooperate at GOR 2013
12.02.2013 | Birgit Bujard
Hürth, 12 February 2013 – DGOF and Webdatanet have made a cooperative agreement for GOR 13. This cooperation aims at fostering both networking opportunities and high quality scientific presentations and workshops at the General Online Research 2013.
Webdatanet and DGOF jointly organize three workshops taking place on Wednesday, 6 March 2013. The workshops cover the topics: "Creative survey design: the art and science of designing better surveys" by Jon Puleston, "Introduction to weighting online surveys" by Stephanie Steinmetz and Annamaria Bianchi, and "Writing a peer-review report for journal articles: insights for current and potential reviewers" by Mario Callegaro.
GOR 13 program chair and DGOF board member Dr. Lars Kaczmirek: "The GOR conference series has a tradition of bringing together researchers from around the globe to meet and discuss current topics and developments in online research. As the European network Webdatanet is all about fostering research and distributing knowledge we are looking forward to the joint activities at the conference. As the Webdatanet meeting continues after the GOR this will allow opportunities for interaction between both events."
Vice president of Webdatanet Dr. Stephanie Steinmetz: "Webdatanet is a unique European network of more than 76 leading web-based data collection experts contributing to the stimulation, integration and legitimacy of web-based data collection methods. As the GOR conference is one of the most important forums for the exchange and discussion of current innovations and developments in online research we are looking forward to the cooperation and the upcoming event in Mannheim."
The General Online Research 2013 (GOR 13) is an international conference covering all topics on online research and is organized by DGOF. GOR 13 takes place from 4-6 March 2013 in Mannheim. Local partner is the Cooperative State University Mannheim (DHBW).
SSI expands to Denmark
29.08.2012 | SSI
Sampling and data collection provider SSI and Danish company Interresearch launch a joint venture,
SSI Denmark—adding 35,000 new respondents to SSI's sample population.
STOCKHOLM, Sweden, August 29, 2012—Sampling and data collection provider SSI takes the next step in the Nordic market, launching a joint venture, SSI Denmark, with Danish company Interresearch. With the joint venture, SSI improves its presence in Denmark by increasing its sample capacity by 35,000 members, providing a substantially better product for the Danish market.
"The Nordics is a very important market for SSI and through this investment we build a much stronger presence in Denmark, allowing us to effectively support research projects in the region with high-quality sample" says Ulf Bjoernemark, Managing Director Nordics at SSI.
With the joint venture, SSI will take over some staff and clients from Interresearch. "By having staff locally as well as a highly-improved product, we are fulfilling SSI's ambition of providing global sample and data collection products with a local touch," says Bjoernemark.
About SSI…
SSI is the premier global provider of sampling, data collection and data analytic solutions for survey research. SSI reaches respondents in 72 countries via Internet, telephone, mobile/wireless and mixed access offerings. Value-add services include questionnaire design consultation, programming and hosting, online custom reporting and data processing. SSI serves more than 3,000 clients, including the top 50 research organizations. SSI has 30 offices serving clients around the world.
New Issue of International Journal of Internet Science
02.08.2012 | Ulf-Dietrich Reips
Former DGOF board members Ulf-Dietrich Reips and Uwe Matzat announce the newest issue (Vol. 7, Issue 1) of the International Journal of Internet Science at http://ijis.net. It includes, apart from an editorial, four research articles and a supplement. The editorial contains a discussion of research with "Big Data", developments with the journal, a summary of the new issue, and a citation analysis that arrives at a 2011 minimum journal impact estimate of 2.625 (ISI) and 3.625 (Google Scholar).
"We are confident the new issue will meet a lot of interest and have substantial impact on the field. Watch the citation rate grow at http://scholar.google.com/citations?hl=en&user=OCYy1o4AAAAJ
You can help: Please spread the word, link the site, write to the press, mention in presentations and interviews, share and "like" the journal in social networks, blog and tweet about it!"
The current issue:
Chris Snijders, Uwe Matzat, Ulf-Dietrich Reips:
'Big Data': Big Gaps of Knowledge in the Field of Internet Science (Editorial)
Nic Newman, William H. Dutton, Grant Blank:
Social Media in the Changing Ecology of News: The Fourth and Fifth Estates in Britain
Linda Kaye, Jo Bryce:
Putting the "Fun Factor" into Gaming: The Influence of Social Contexts on Experiences of Playing Videogames
Christopher R. Wolfe, Christopher R. Fisher, Valerie F. Reyna, Xiangen Hu:
Improving Internal Consistency in Conditional Probability Estimation with an Intelligent Tutoring System and Web-Based
Tutorials
Alison Attrill: Sharing Only Parts of Me:
Selective Categorical Self-Disclosure Across Internet Arenas
Webdatanet. A Network on Web-based Data Collection, Methodological Challenges, Solutions and Implementation (Supplement)
Please find the issue at http://www.ijis.net/ijis7_1/ijis7_1_index.html
Kind regards,
Ulf-Dietrich Reips / Uwe Matzat
Editors, International Journal of Internet Science http://ijis.net
Scope
The International Journal of Internet Science is an interdisciplinary, peer reviewed journal for the publication of research articles about empirical findings, methodology, and theory in the field of Internet Science. It provides an outlet for articles on the Internet as a medium of research and its implications for individuals, social groups, organizations, and society. Typical articles report empirical results gathered to test and advance theories in the social and behavioral sciences.
Submission of manuscripts
Manuscripts that are to be published in the International Journal of Internet Science (IJIS) need to be original research contributions. They have to be formatted according to the Publication Manual of the American Psychological Association (APA Style Guide, 6th edition, 2nd print). Please visit http://ijis.net and click on "Submit Article" for the online submission of manuscripts.
Editors
Ulf-Dietrich Reips (University of Deusto and IKERBASKQUE, Basque Foundation for Science,Spain),
Uwe Matzat (Eindhoven University of Technology, The Netherlands)
Editorial Board
Michael Birnbaum (California State University at Fullerton, USA), Tom Buchanan (Westminster University, UK), Don Dillman (Washington State University, USA), Anja Göritz (University of Freiburg, Germany), Adam Joinson (University of Bristol, UK), John Krantz (Hanover College, USA), Han Woo Park (Yeungnam University, South Korea), Chris Snijders (Eindhoven University of Technology, The Netherlands), Barry Wellman (University of Toronto, Canada).
DGOF establishes fund to support online research
30.07.2012 | Birgit Bujard
DGOF has established a fund in order to support the work of their members in online research which is one of the central aims of the German Society for Online Research. For the year 2012 an amount of 2.000 Euros is allocated for the support of studies in online research. As many projects as possible are to be supported by the fund, therefore the maximum amount a project can receive per application is 500 Euros.
Eligible for application are all DGOF members. They can apply at any time during the year by sending an E-Mail to office@dgof.de stating their name, details of their research project and how they plan to use the money from the fund.
The DGOF board and advisory board will decide on the applications made in the time of about 6 weeks after receiving them.
Detailed information (in German) about the fund and the application process can be found here.
Second DGOF White Paper published today!
17.07.2012 | Office DGOF
The DGOF published today its second White Paper dealing with innovation in online research.
The DGOF White Paper (in German) can be found here.
Understanding Mode Effects between Mobile Web and Mobile SMS Surveys
10.07.2012 | SSI
By Brandon Poduska, SSI
Paul Johnson Senior Analyst, SSI
Introduction
With cell phone usage in the US an estimated 90-97% of adults and the increasing capabilities and availability of mobile technology, market researchers can now reach respondents almost anytime – almost anywhere. The ability to gather opinions closer to the "moment of truth" is an important benefit offered by mobile research. Understanding potential effects on responses and the nuance of mobile research is vital before we begin to benefit. To test possible mode effects between standard web survey formats, simplified mobile web formats, and standard text messaging (SMS) formats, SSI panelists were asked if they would be willing to participate in a research effort using their mobile device using SMS text message or mobile web browser to respond. The results were encouraging: 62% of panelists with a mobile device and 80% of panelists with smart phones were willing to engage using mobile survey technology.
Method
To test possible mode effects we planned to administer a simple questionnaire about respondents' perceptions of a certain event, in this case the opening weekend of Iron Man 2. First, we pre-screened panelists using our dynamic profiling system to identify respondents planning to see Iron Man 2 on opening weekend. All 520 respondents who volunteered to participate and intended to see Iron Man 2 opening weekend were assigned to one of four groups. Each group was assigned a survey format: standard web format, simplified mobile web format, SMS text messaging format, and a choice to take the survey in any of the three formats.
E-mail invitations were sent to each group on the morning the movie entered theaters. Instructions for the SMS text message group included instructions to text the word "start" immediately after watching the movie. Those in the mobile web group were instructed to click on the survey link from their mobile device immediately after watching the movie. Those in the standard web group were provided the normal survey invitation that did not request an immediate response after seeing Iron Man. Those in the fourth group were presented a choice with instructions to complete using the link to the standard web survey, the link to the mobile web survey and instructions for completing via SMS text. The survey was closed on Monday morning and results were then tallied about the weekend reaction to the survey.
Results
Before we looked at data difference due to mode effects, we wanted to account for potential demographic differences. Based on the random assignment of groups and high response rate, most demographics were balanced across the three modes. The SMS text group had significantly more 18- 24 year olds. To avoid confounding demographic and mode effect, we weighted the data in each group to the total demographic distribution. After accounting for demographics we still found potential mode effects.
The overall rating of Iron Man 2 was significantly higher in the text message group. The same trend occurred on the rating of the special effects and the story line. The acting and character development ratings were similar with no differences by mode. More importantly to revenue, a significantly higher proportion of the text message group reported being more likely to recommend the movie to a friend. In contrast, a significantly smaller proportion of the text message group plan to see the movie again in the theaters or purchase the DVD. Surprisingly, there were no significant differences between the mobile and the standard web format.
The complete SSI White Paper can be downloaded here: SSI White Paper Understanding Mode Effects between Mobile Web and Mobile SMS Surveys
Why don't people join panels?
06.07.2012 | SSI
Revealing the Answer to Life's Most Difficult Market Research Question:
Why Don't People Join Panels?
by Kristin Cavallaro, Knowledge and Data Analysis Specialist, SSI
As the economy struggles, we find more questions and requests coming our way to Data Quality is an issue that iThe "Death of Panels" has become a common phrase that we have been hearing in the market research industry for several years now. But what does that really mean? Why are panels "dying?" And if they are, how does that affect online market research? These are all questions that plague market researchers and public opinion pollsters.
Many sample suppliers have put multi-sourcing in place as a solution to the "dying panels" issue. In multi-sourcing, suppliers and researchers combine several panels in one study and in many cases, include non-panel sources as well. This is an effective solution as long as proper blending practices are in place. It does not, however, answer the question of what is happening to our online access panels.
Part of the shift away from panels may be explained by the migration away from traditional email to social media channels, which are becoming more popular as vehicles for communication. The way in which people communicate, gather and share information has evolved over the past few years, while, unfortunately, the method of contact we use for online research panels has remained essentially the same.
But is that the only reason many panels are struggling to find and keep members? After much hypothesizing about why only a select few would ever join an online research panel, SSI decided to just ask the people who would know for sure—respondents themselves.
The complete SSI White Paper can be downloaded here: SSI White Paper: Why don't people join panels?
Only 10% of companies consider social media as part of their corporate strategy
05.07.2012 | SSI
New study by InSites Consulting and sampling and data collection partner SSI, explores social media usage among 1,222 top managers from companies in the US, Great Britain, the Netherlands, Belgium, Germany and France
ROTTERDAM, Netherlands, July 5, 2012—SSI has partnered with InSites Consulting to provide sample and data collection for a study across managers in six countries to explore their companies' social media habits. The study showed that there is high usage of social media by companies—with usage in the US greater than in Europe—but that companies are not integrating social media within their overall corporate strategy.
An increasing number of companies use social media: 61% of British companies use Facebook, 44% have a Twitter account, 30% are present on LinkedIn and 23% use YouTube. Similar figures can be seen across neighbouring countries. American companies have evolved even further in their social media usage with 60% of companies listening to consumer conversations on social media and 80% answering client questions and complaints via social media. Media companies are frontrunners in use of social media, while healthcare companies lag slightly behind and larger companies lag behind smaller ones.
The survey showed that companies find a presence on social networking sites very important. However, this does not always go hand-in-hand with well thought-out strategy. A mere 10% of the companies surveyed integrate their social media approach in their total corporate strategy; less than half (45%) are currently experimenting or trying out social media sites, and a whopping 31% of British companies are not active at all on social media sites!
Does Cutting Translations Mean Compromising Quality?
04.07.2012 | SSI
What Really Happens When Respondents Don't Take Surveys in Their Native Language
With a tight economy, researchers, like everyone else, are looking for ways to cut their costs. Many now cut translations out of their budgets as a way to reduce expenses on international projects. They look to save money by targeting only English-speaking respondents – even in countries where English is not the primary language. Is interviewing people in English rather than their native language an effective method for stretching limited dollars – or a dangerous practice that compromises data integrity?
The complete SSI White Paper on this issue can be downloaded here: SSI White Paper Does Cutting Translations Mean Compromising Quality
Understanding Respondent Motivation
02.07.2012 | SSI
Introduction
As an industry, we understand little about why people take part in research and, perhaps more importantly, why they do not. We pride ourselves on being able to formulate questions and research studies to describe and explain the manner of consumer activities and behaviours. However, regarding the key issue of why people will not take part in research, we are hamstrung by our own methods – we simply cannot force someone to answer a survey who has no desire to participate in marketing research.
The more general use of online access panels to conduct research brings this question into sharp relief. Panels, by their nature, are made up of people willing and able to participate in research. If we do not learn from history regarding response rates, we may be forced to repeat them with online panels, with disastrous consequences. Therefore, we need to look to other disciplines to better understand this aspect of consumer behaviour and to adapt our industry where needed in order to increase response rates.
Summary
The decline of online response rates can be slowed with a dedicated effort to improve the respondent experience. By understanding the psychology of the online interview, researchers can present respondents with questionnaires that increase their satisfaction. Both the initial approach and the end of the interview must foster positive emotions by including words and phrases that encourage feelings of autonomy, competence, relatedness, and value. It is vital that the use of these forms of speech becomes second nature to researchers using online methodology.
The complete SSI White Paper can be downloaded here: SSI White Paper Understanding Respondent Motivation
DGOF publishes first White Paper
26.06.2012 | Birgit Bujard
The DGOF published today its first White Paper dealing with innovation in online research.
The DGOF White Paper (in German) can be found here.
The Future of Mobile Research Technology in Market Research
20.06.2012 | SSI
Over the last decade market researchers have seen a shift as new technologies present new research methods. Online survey methods provided researchers with cost advantages, an increase in the ease of connecting with survey respondents, and the ability to target niche populations that more traditional research methods could not provide. Mobile research technology promises to shift the survey research world again. Mobile devices are quickly becoming a ubiquitous fixture in the lives of survey research respondents and are providing unique opportunities to conduct market research. As the lines between mobile devices and traditional computing devices merge, blend, and shift, what should market researchers expect?
At SSI, we view the advances in mobile technology and online research as an opportunity to increase the quality of our data, to improve the experience and retention of our panelists, and to maximize the value of our product for our clients. We are investing in and developing research techniques based on these new mobile research technologies:
Mobile Apps
When are online panelists available to take surveys? The simple answer is only when they are in front of a computer. With mobile applications we can now expand a panelist's availability. In addition, mobile applications will allow us to more easily verify the identity of our respondents, store panelist information for shortened logins and automatic field population, and push invitations and updates to better maintain a positive relationship with our most valuable assets.
Location Based Services (LBS)
We can now offer mobile survey research opportunities based on a participant's GPS location – after obtaining permission to track them. Now when a potential respondent passes a store or advertisement we can, on-the-spot, invite them to participate in an online survey or even interact with the store, its employees, products, or services to express their opinions on a particular aspect of an advertisement or promotion.
Near Field Communications (NFC)
Although not yet available in current mobile devices, this technology is expected to make an appearance in commercial mobile devices in 2012. Utilizing similar technology as is found in your keyless security entry cards or "tap" credit cards, this technology will allow us to trigger similar LBS events as above but on a much more detailed level. Imagine a "cookie" for tracking a participant's path through your client's store with survey questions being triggered at various locations throughout the store (e.g. passing by a new end-cap display).
Video and Image Capture
We have long been able to capture video, audio, and pictures of our research participants. Mobile devices, however, allow our participants to capture not only their responses during or immediately following an event (e.g. waiting in line, checking out, following a movie) but now they can include detailed images of their environment and the stimuli they experienced. A mobile device's camera also allows the use of QR-Codes (two dimensional bar codes) for the inclusion of large quantities of data in survey responses. For example, a QR-code on the bottom of a store receipt could launch the survey and append the store number, purchase amount, purchase items, cashier, time, date, and any other number of data variables. This would increase data accuracy while simultaneously decreasing survey length, improving the experience for market researchers and survey respondents.
Social Media
One of the greatest driving forces behind the explosion of smart mobile devices has been the inclusion of social media. These devices have been designed to facilitate a participant's interaction with these social media sites. Given current market research efforts into social media, these efforts can now be blended with LBS, NFC, multi-media, and cooperative researching.
Environmental Sensors
Ever wondered if your data is being influenced by a participant's environment? Now you can verify if your concerns were valid and measure the effects. Mobile devices frequently include sensors that detect the ambient light, noise levels, and even barometric pressure. These measurements can then be used to measure the survey respondent's environment.
Mobile research technology will significantly change how survey respondents communicate with market researchers. As mobile devices become more prevalent, they can be the standard for accessing key segments of the population.
SSI's CEO Kees de Jong transitions to new role
16.05.2012 | SSI
SHELTON, Connecticut, USA, May 16, 2012—SSI announced today that CEO Kees de Jong has been appointed Vice Chairman of the Board of Directors, effective June 29th 2012. De Jong's area of focus will be strategic development. Additionally he will continue to play a key role in SSI's thought leadership in online and offline sampling and data collection methods and support the expansion of SSI's partnerships.
De Jong (43), entrepreneur, market research veteran and founder of European based Bloomerce Access Panels (acquired by SSI in 2005) has held the CEO position for 3.5 years. During that period he successfully structured the company to be a unified global organization delivering strong, organic growth in both revenue and profitability. Key in that development was the creation of a strong management team and the significant investments in technology that created SSI's revolutionary online sampling platform SSI Dynamix™. In 2011 SSI successfully merged with Opinionology, giving the new organization unique global online and offline capabilities.
The Board has appointed Chris Fanning to succeed De Jong in the position of Chief Executive Officer. Fanning, who joined SSI in February 2012 as President and COO brings 25 years of experience in business management, executive leadership, strategic planning and operational roles. Prior to SSI, he served as interim CEO of Lattice Semiconductor Corporation, having first joined the company in 1997 as Director, Strategic Planning before being promoted to various senior roles including VP, Strategic Planning and VP, Software and IP Solutions. Prior to Lattice, Fanning worked for The Boston Consulting Group as a Consultant and Project Leader out of their Chicago office.
Commented De Jong: "I'm excited about my new role and the appointment of Chris as my successor. Chris brings the experience and skills to continue to strengthen the organization and lead SSI into its next chapter of growth. Leading SSI over the past years has been an enormously exciting and rewarding experience. The panel, sample and data collection market is in continuous flux, and SSI is now one of the strongest players with the most advanced sampling science and technology in the industry and the best people to service its clients."
Fanning comments: "I look forward to building upon the foundation that has been put in place by Kees and the team and growing SSI into the number one player in the industry. We have a great team that is focused on innovation and service, and I am excited at the significant opportunity ahead for the company and its stakeholders."
GOR12 conference proceedings online
21.03.2012 | Birgit Bujard
For everyone who couldn't be there or wanting to read up on the papers and posters presented there: The GOR12 conference proceedings are online.
They can be found here.
New Panel Discussion at GOR12: Online Research is dead – long live Digital Research
08.02.2012 | Birgit Bujard
Time: Wednesday, 07/Mar/2012: 2:30pm – 3:30pm 
Location: GOR12, DHBW Mannheim (www.gor.de)
Five outspoken experts from the research industry will discuss the past and future of Online Research, helping everyone to understand what will come next.
This panel will review the recent history of research, including latest developments and trends (covering data collection, devices, media, channels and delivery, e.g. Social Media, Mobile, Tablets, Connected TV, Animation, Video, etc.); whilst ultimately providing a clear look into the crystal ball foretelling the Future of (Digital) Market Research.
Participants of the discussion are:
Olaf Hofmann, CEO Skopos Group
Oliver Tabino, CEO Q Agentur für Forschung GmbH
Pete Cape, Global Knowledge Director Survey Sampling International (SSI)
tba
Moderator: Christoph Irmer (CEO ODC Services GmbH and chairman of the DGOF board)
In order to attend this discussion you have to register for the GOR12 conference.
Register for the GOR12-conference here.
GOR12: Early registration discount ends tomorrow
30.01.2012 | Birgit Bujard

The early registation discount ends tomorrow. In case you have not registered for GOR particpation and would like to take advantage of the discount, please make sure to register by tomorrow.
If you are an presenter of an accepted submission please register by tomorrow as well as we need to finalize the conference program.
You can register here.
Short Courses in Online Research
25.01.2012 | Birgit Bujard
On Monday 05 March 2012 there are a number of interesting short courses on various topics of online research available for participation at GOR12. Sign up for them here: http://conftool.gor.de/conftool12/index.php?page=login
If you are attending the GOR-conference you can book the courses when you are registering for conference participation.
If you are not planning to attend the conference, please register as well and choose the status "short course only" in order to book the short courses you would like to take part in.
SC1: 'Every Jack has its Jill' or a contrast of online and offline methods in an applied research setting
Time: Monday, 05 March 2012, 10.30 am – 1.30 pm
Chairs: Gerhard Keim/Eva von Rennenkampff, GIM – Gesellschaft für Innovative Marktforschung mbH, Germany
Course language: English or German (depending on the audience)
Fee: 60 Euro (Students: 30 Euro)
SC2: Qualität und Qualitätssicherung in der Onlineforschung unter Berücksichtigung neuester Erkenntnisse speziell im Bereich Mobile Research [Quality and quality assurance in online research]
Time: Monday, 05 March 2012, 10.30 am – 1.00 pm
Chairs: Alexandra Wachenfeld/Ron Degen, LINK Institut, Germany
Course language: German
Fee: 60 Euro (Students: 30 Euro)
Time: Monday, 05 March 2012, 2.30 pm – 5.00 pm
Chair: Prof. Dr. Ulf-Dietrich Reips, University of Deusto and IKERBASQUE, Basque Foundation for Science, Spain
Course language: English
Fee: 60 Euro (Students: 30 Euro)
SC4: Open Innovation and Co-Creation
Time: Monday, 05 March 2012, 2.30 pm – 5.00 pm
Chair: Gregor Jawecki, HYVE AG, Germany
Course language: English
Fee: 60 Euro (Students: 30 Euro)
SC5: Stakeholder Relationship Management goes Social Media: A practice-oriented introduction
Time: Monday, 05 March 2012, 2.30 pm – 5.00 pm
Chairs: Frank Drewes/Edith Franczok, Harris Interactive AG
Course language: German
Fee: 60 Euro (Students: 30 Euro)
GOR12: Conference program and registration
22.12.2011 | Birgit Bujard

The GOR12 conference program is online. It can be found here.
Registration for the conference will begin on 1 Januar 2012 via the GOR12-Conftool.
GOR12: submission deadline for GORcamp and posters
21.11.2011 | Birgit Bujard
The deadline für submissions for
GORcamp
Poster and poster competition
ends on 31 January 2012.
More information on the topics and submission process can be found here.
If you have not handed in you research findings yet, make sure to do it today!
GOR 12: Poster Award and Competition
04.10.2011 | Birgit Bujard
At GOR12 there will again be a poster competition.
In order to take part in the competition your abstract will have to be submitted by 31 January 2012.
More information on competition rules and requirements can be found here.
GOR11 Presentations available
07.04.2011 | Birgit Bujard
Hürth, 7 April 2011. The presentations of this year's GOR can be downloaded now via www.gor.de.
Information on DGOF e.V.
04.04.2011 | Birgit Bujard
DGOF represents the interests of online researchers in German speaking countries. Its members are both companies and people who work in areas of academia, market research, government or other aspects of online research.
Online research covers several aspects: The internet as a means to conduct research, the internet as the topic of research, and mobile communications as part of online research.
The objective of DGOF is to facilitate academic and applied online research. An important goal is the acceptance, discussion, and development of internet-based data collection methods as an equally sound method in the canon of classical research approaches.
DGOF develops, establishes and adheres to accepted scientific standards for conducting online research. The DGOF board consists of four members: a chairman, two deputy chairmen, and a treasurer. The board is elected for a term of two years.  Distribution of responsibilities within the board: Christoph Irmer (ODC Services GmbH), chairman of the board, online market research, quality standards and sponsoring; Visiting Professor Dr. Martin Welker (University of Leipzig, Faculty of Social Sciences and Philosophy, Department of Journalism), communications and marketing; Dr. Lars Kaczmirek (GESIS – Leibniz-Institute for Social Sciences), treasurer, finances, science and internationalization; and Dr. Monika Taddicken (University of Hamburg, Institute of Journalism and Communication Research), science, GOR organization, members.
Mission and Objectives of the Society
In addition to organizing the annual GOR conference DGOF sees its main responsibility in supporting activities and measures that serve the promotion and quality assurance of online research in German-speaking countries. This includes:
• Development and maintenance of its information and communication platform for online research, www.dgof.de and www.gor.de
• Provision of publications of new research methods through its book series: "Neue Schriften zur Online-Forschung".
• Organization of events on special topics in online research
• Expert and consulting activities
• International representation of activities of German-speaking countries
• Cooperation with other societies and associations
• Support of junior researchers
General Online Research Conference – GOR
Presentations, talks and discussions about current developments, methods, and insights of German and international online research
• Promotion of critical dialogue about online research
• "Get-Together" of the German and international community of online researchers
Quality of Online Research
• Facilitation of workshops, seminars, and events concerning online research
• Publication and promotion of selected specialist literature such as journals or books
• Development and publication of guidelines and standards for
quality assurance in online research (e. g. in cooperation with ADM, BVM, and ASI)
Creation and Maintenance of Contacts
• Maintaining the member list of DGOF (members@dgof.de)
• Contact and cooperation with the societies ADM, BVM, and ASI as well as with the corresponding sections of the scientific associations DGS, DGP, DGPuK
• Contact to German and international academic faculties
Promotion of Communication
• Information, articles, and further downloads for the topic of online research on the DGOF home page
• Reports about GOR and other DGOF activities
• Press releases about relevant topics and events in online research
Contact:
Deutsche Gesellschaft für Online-Forschung e. V.
Main office
c/o Skopos GmbH & Co. KG
Hans-Böckler Straße 163
50354 Hürth
Germany
Phone: +49 (0)22 33-9 98 82 20
Fax:       +49 (0)22 33-9 98 81 11
E-mail: office@dgof.de